FS: LEO Badge Wallets
---
I posted this on a few forums i'm on but maybe some of you guys might need one or point a buddy to the link.Eitehr way thanks for looking and helping!
Made by: Perfect Fit
Model: 120-A
Material : Black Leather
Cut for circular badges , I mic'ed the cut at 2.544"
Link to OEM website:
http://www.perfectfitusa.com/product...roducts_id=347
Link to dealer website with price:
http://www.badgeandwallet.com/wallet...-card-wallet-0
Back story:
A few of the guys on my department wanted to get new wallets. Got the order together and somehow the guy that measured it out screwed up. Now we have 7 wallets that are to big for our badges and cant send them back because we dropped the ball on the measurements. ( I must have been off the day they measured, thank god none of them reload!)Either way, shit happens right. So, I'm looking to get $35 shipped CONUS for each one unless someone here can take them all off our hands at which point it would be $210 shipped. ($5 off each wallet putting it at $30 shipped per wallet if you wanna figure that way)
Please e-mail me at
[email protected]
if interested.
Thanks and be safe.
Pics of actual wallet: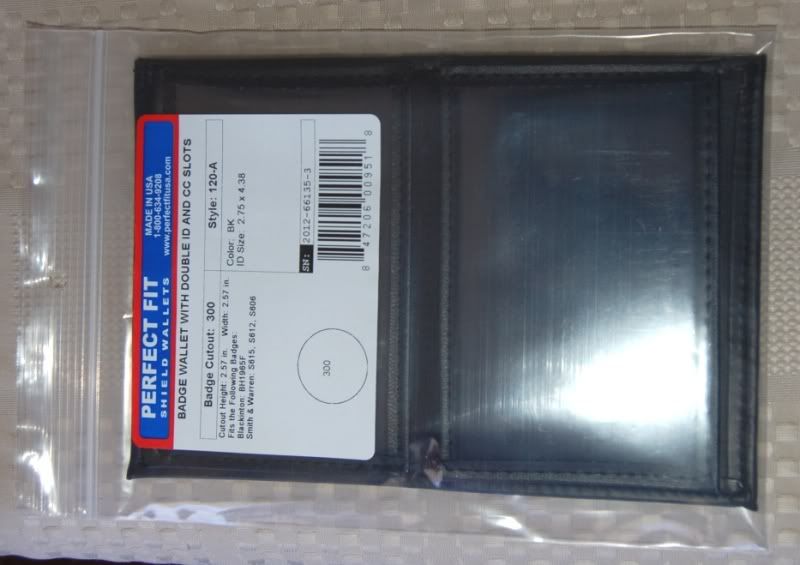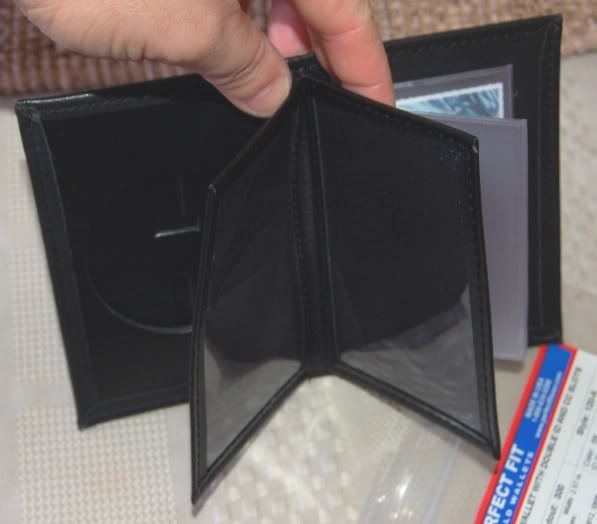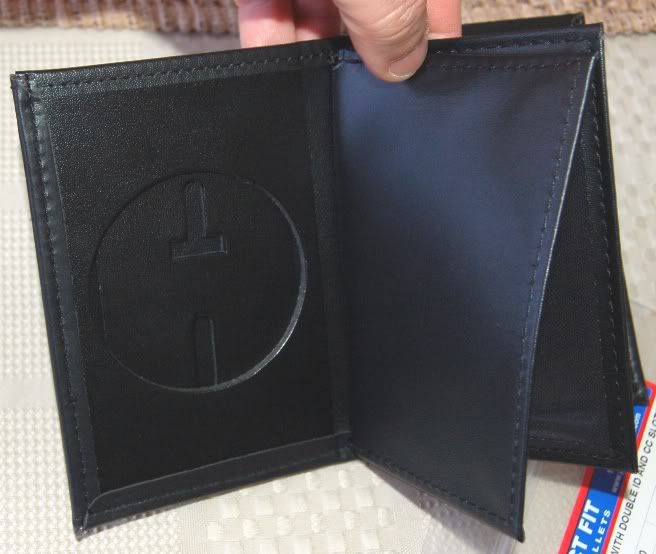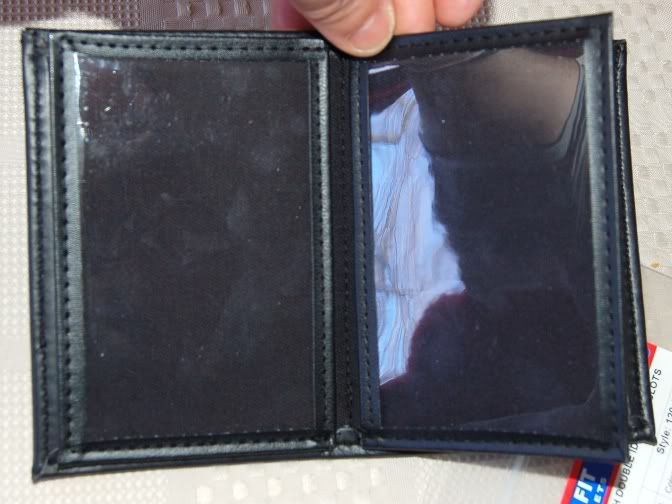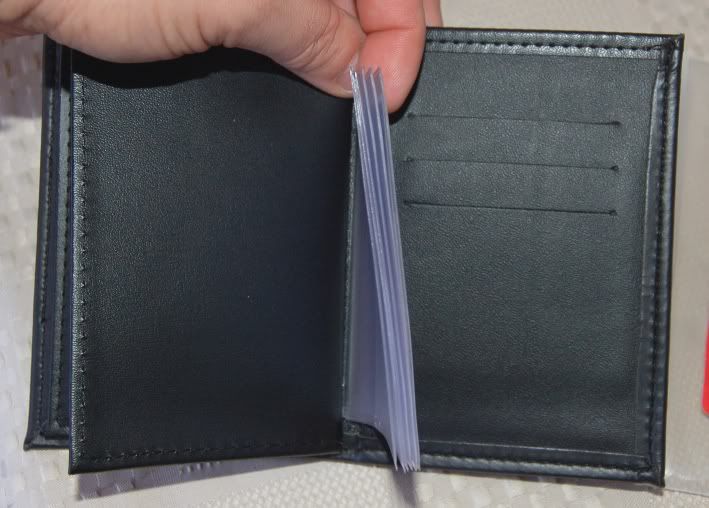 ---
Arrogance has to be earned.
Serve, Protect and Break a ......