'06 Graphite Daytona 675, Northbrook - SOLD
2006 Graphite Daytona 675 - SOLD
Only 7400+ miles, showroom condition
TOR exhaust, upgraded Tune
Penske double clicker shock with maybe 500 - 600 miles on it ($800)
Stock shock available
Custom subtle LED license plate holder and unique LED rear blinkers (super bright)
HID headlights, white, not blue
Upgraded regulator rectifier as courtesy recall by dealer
APE manual CCT
Triumph gel rider's seat
Rear seat has small tear, but comes with extra rear seat with no blemishes, but with grease pencil marks I can't get out)
Like new Michelin Pilot Pure tires - July 16, 2012 with maybe 200 miles on them
Battery tender lead
Digital copy of factory service manual
Led flush mount turn signals included (not installed)
Mechanically has treated me very very well. Never a problem.
Bike stops on a dime, handles unbelievably. Triple cylinder engine pulls hard down low and flies when spun up high - the perfect blend between a twin and an I4.
Never down, mint condition. Has seen 5-6 novice track days. Oil changed each spring and after each track day (skipped a filter change or 2 due to low mileage between track day oil changes).
Oil just changed - fully synthetic. Brakes just bled.
Love the bike, runs and rides perfectly and no real need to sell, I just don't ride it enough and feel like another bike would be a better fit even though I love this bike. Located in Northbrook, IL north of Chicago.
$5600 takes it with the Penske shock, $5200 without. Prices fairly firm, but feel free to try me.
Priced right. Come get this beauty.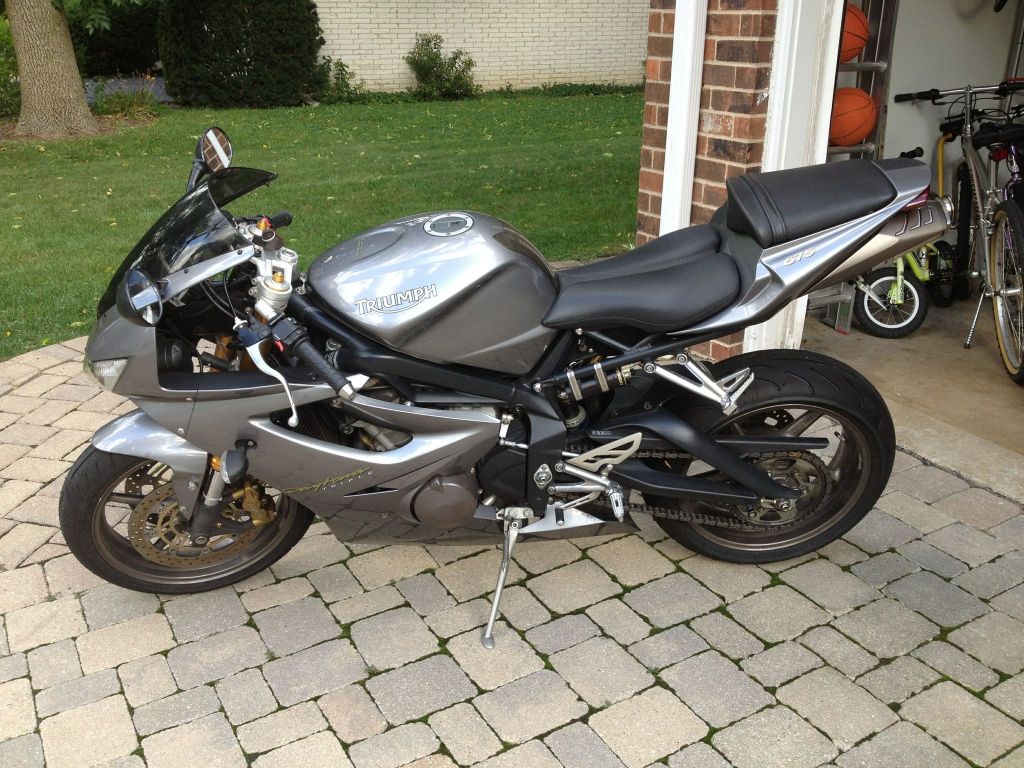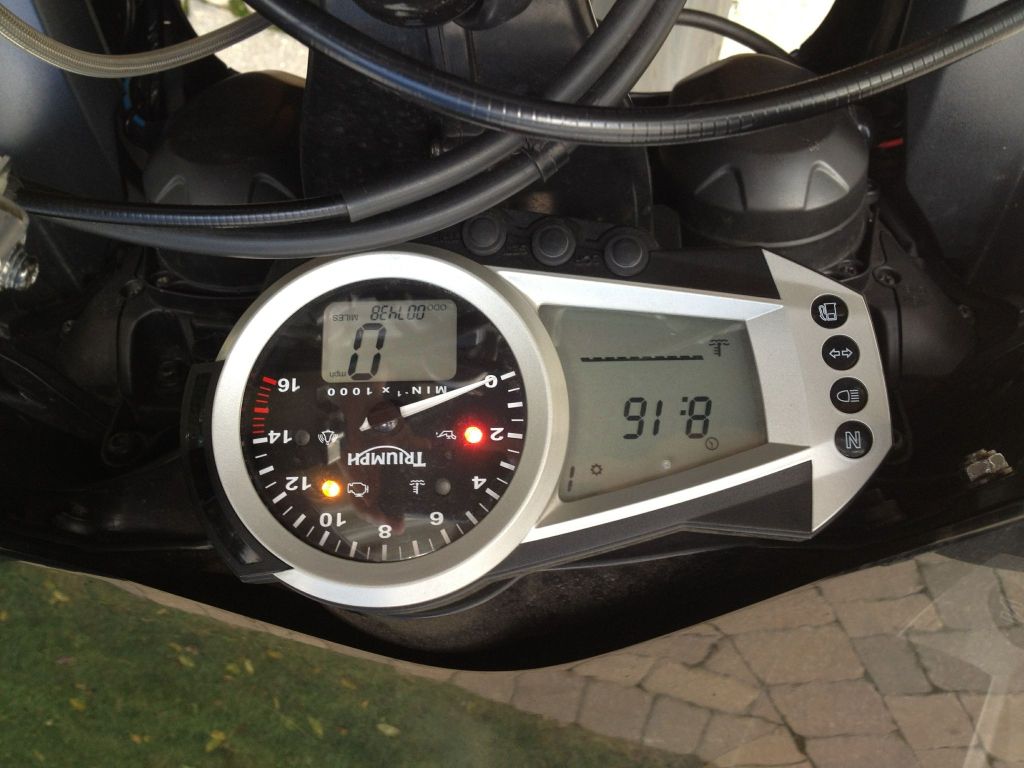 PM or email dsklap at hotmail dot com if interested.
- Dan