Discussion Starter
·
#1
·
I went up to Balaton in SW MN this weekend to do some pheasant hunting with my cousins. Brought the pooch up as well for his first hunt. Had a blast and got 7 birds total, four on saturday and three on sunday. The three dogs, Chase (yellow lab), Sadie (black lab), and Cinder (german wirehair). My guy Chase basically ran around but did flush two hens. Sadie was awesome and flushed a ton of birds and found two roosters that we never would have found. Cinder was a machine and even after 8 hours of hunting he was still wired.
They would pop up when we stopped. Everyone liked this picture because of the Semper Fi "Always Faithful" and the dogs.
In the field walkin back to the trucks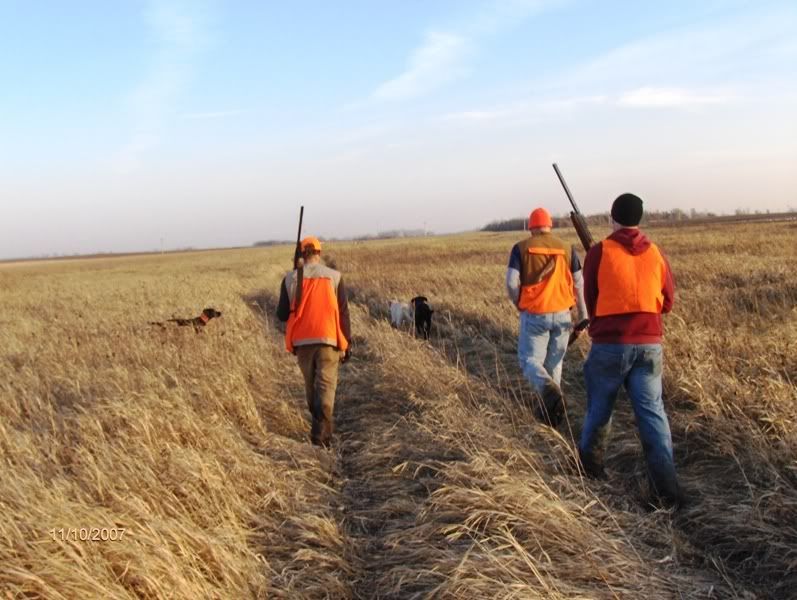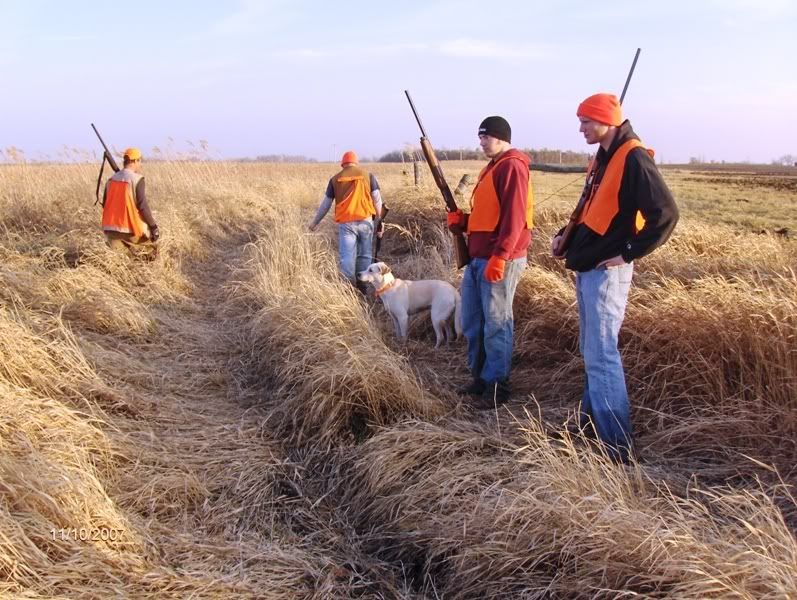 Cinder with some roosters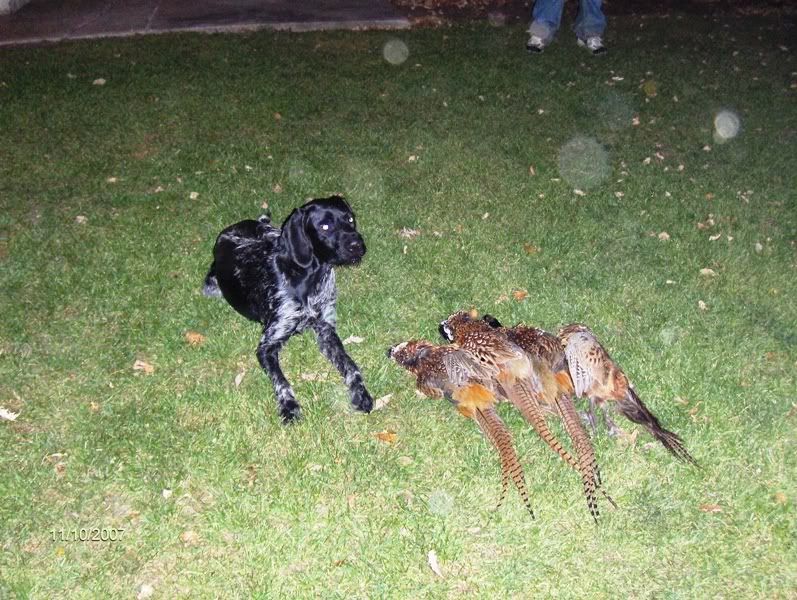 Chase in the field watching and learning from the other two
Chase more concerned with the neighbor's dogs than the rooster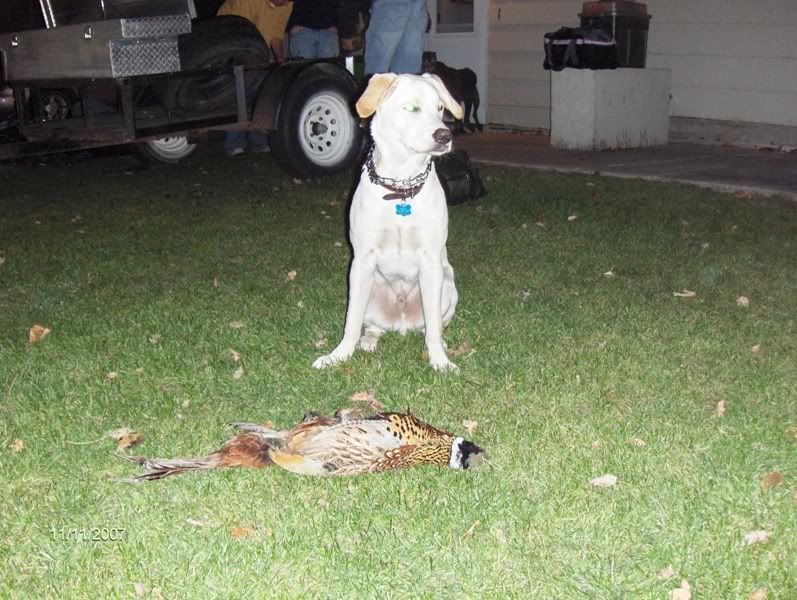 He was so tired after sunday he wouldn't even take the sock off his nose.