Discussion Starter
·
#1
·
NickIF posted in the other topic and figured I'd sum up very quickly which products are good and which ones are bad.
If the supplement uses funky label design and tries to make it appear as if you're getting steroids or some other bogus anabolics then it's probably crap.
See the big jug on the right and how they write STEROLS? Yea that's the make stupid people think it's related to steroids. Back in my wee days of being a lowly clerk at a health food store in Deerfield, you wouldn't believe how many jamokes would come in and think that they're getting some secret formula. "Dude this stuff is intense!!!" "Umm, yeeeeaaaa...Vitamin E and some shitty protein really pumps me up too."
Labels that look like prescription or illegal drugs are also tugging on the horses wee-wee.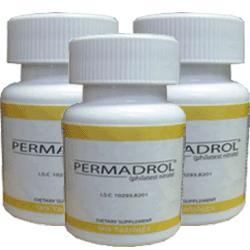 Wow, that stuff comes with Philatest Nitrate!!! Only problem is no one knows what the hell that is nor does the site list any ingredients. The label to me says "Buy me, I have a cool and illegal looking label, I might be birth control pills, but who cares!!! STEROID POWER!!!"
If you do get a glimpse of the label online such as with NO-XPLODE then you can easily tell if it's a worthwhile product just by the label. The basic ingredients of good supplements are simple which most people can understand. The hotter and more scientific the ingredients sound, the more expensive the product is for the same stuff. Let's take a look at NO-XPLODE as an example...
N.O.-Xplode™'s Proprietary Blend - Cool way of saying "everything you read on this label below this point is our proprietary blend even though they're just average chemicals and pesticides."
Di-Calcium Phosphate - Shitty calcium added to cheap cereals
Di-Potassium Phosphate - Anti fungal, not approved for use on foods, but apparently is ok for bodybuilders.
Di-Sodium Phosphate - Used in fake cheese products to preserve and also in hair products...yum
Phospho-Electrolyte Replacements™ - A neat and trademarked word for sugar. "Dad can you bring home some Phospho-Electrolyte Replacements™ sticks?" "Sure son, here's your pixie sticks, try not to crucify your brother this time."
Glycerol Stearate - I give cancer, I kill Jack.